Bali is the most popular island holiday destination in the Indonesian archipelago, with good reason. Here you'll experience a fine combination of sandy beaches and rolling surf, an ancient culture known for its warm hospitality, and exotic temples and palaces set against stunning natural backdrops. Travel inland and towering volcanoes and pristine jungles await with plenty to see and do, although most can't stay away from the beach for long. Meal times on Bali offer an endless choice of local or far-flung cuisine and, after sunset, famous hotspots come to life offering exciting clubbing scenes and packed dancefloors.
Explore the scenic central highlands of Ubud with its flowing rice fields, valleys, and forested rivers – it's not only a place for cultural day trippers, but also for adventure seekers and shopaholics. Plus, the many more off-the-beaten-track spots around this magical island. Not convinced yet? See our getaways in Bali
KARMA JIMBARAN
Jimbaran is known as one of the elite area in Bali. Located in the southern part of Bali, near the international airport, Jimbaran is the perfect place to enjoy calm golden beach and famous Jimbaran beachside grilled seafood. The beach is usually a lot calmer than Kuta and Legian beach, very suitable for swimming and sunbathing. Fish markets are available along the beach area,  where fresh catch comes every morning, you can get your fresh fish grilled at a grilling area in the market for a fee.  Jimbaran is also famous for their Seafood restaurants with amazing Jimbaran Beach view, a perfect location for a romantic dinner overlooking Bali's famous sunset.
Jimbaran itself is less chaotic than Kuta. You can easily find several exclusive hotel and resorts around this area, while it is surrounded by residential and small businesses, everything is still within walking distance.  Affordable hotels with comprehensive and quality facilities are also available around the area when you choose to stay in Jimbaran.
There are a lot of places which you can visit when you choose to stay in this area, from beautiful beaches, dining spots to historical tour. Jimbaran beach is famous for its calm water and amazing sunset view, it is perfect holiday destinations of you are travelling with family and kids. You can browse around Jimbaran Fish markets selling fresh fish to buyers from all around the island, particularly early in the morning. You can also enjoy fresh seafood in the beachside seafood restaurant while enjoying the dazzling Bali sunset.
Two famous historical destinations in this area are Garuda Wisnu Kencana Cultural Park, a breath-taking monument and Uluwatu Temple, a Hindu Temple set on a cliff with fantastic view. Exploring the beautiful beaches can be one of the holiday option in Jimbaran, you can stroll around several beaches with different scenery located around this area, such as Jimbaran Beach, Uluwatu Beach, Dreamland Beach, Blue Point Beach, and recently famous Padang-Padang Beach after being one of the filming locations in the movie Eat, Pray & Love.
SWISS BELLIN LEGIAN
Legian offers similar entertainments to Kuta area, but has slightly relaxed and less busy atmosphere. Tourists can easily access Legian beach or stroll around restaurants, bars and shopping places with unique Balinese clothing and souvenirs shops around Legian Street. Legian has wide selections of hotels around the area from exclusive beachfront hotels to minimalist budget hotels, all within walking distance to famous spots in Legian.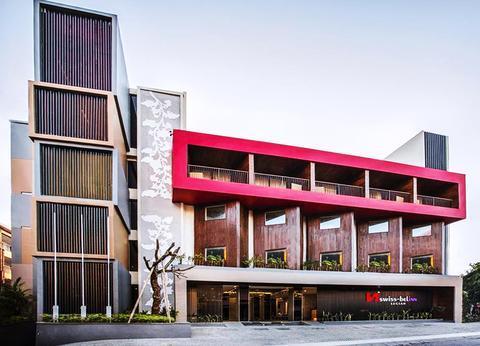 The comfort of staying in a 3 Star Hotel in Legian which offers maximum facilities and services with the best price, Guaranteed!
Swiss-Belinn Legian with easy access to shopping places, restaurants, bars and beach around the hotel, is the best choice for a holiday with family. Few of the famous restaurants can be reached within a few minutes' drive such as Cocoon Beach Club, Ku De Ta, Potato Head Beach Club, and also a restaurant serving Authentic Indonesian Cuisine, Warung Made.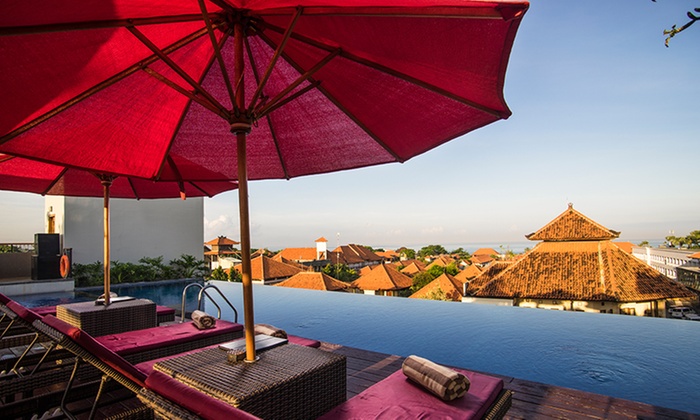 A range of hotel facilities are provided to ensure the guests' comfort, rooftop swimming pool with delightful scenery around the hotel, relaxing spa service, reflexology, gym, BaRelo restaurant which offers a diverse menu of International, Asian and Indonesian Cuisine, and also a comfortable Lounge & Bar to enjoy wide range of snacks, cocktails and other refreshing beverages.
All rooms in Swiss-Belinn Legian are appointed with facilities to ensure guests comfort during their stay, such as bathroom with shower, air-conditioner, satellite TV, minibar, telephone, coffee & tea making facilities, Wi-Fi access, and safety deposit box.
Comfortable atmosphere with complete facilities and strategic location in Legian area makes Swiss-Belinn the perfect quality family hotel!
FAVE UMALAS- SEMINYAK
Seminyak with its growing number of well-known restaurants, boutiques and nightlife entertainments is becoming to be one of the favourite areas for tourists. The atmosphere in Seminyak is sophisticated and laid-back, perfect for a luxurious yet relaxing holiday.
Choices of hotels in Seminyak varied from star hotels offering exclusive holiday experience to comfortable minimalist hotel with affordable price. The amount of hotels in this area ensuring each and every guest to enjoy their holiday with their most suitable choice and budget for hotels.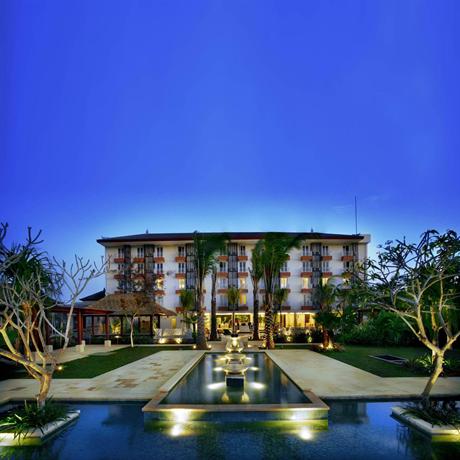 Various Culinary spots with unique and exciting interior design serving delicious foods and different dining experience are located around this area. Local and International restaurants each serves a selection of delicious and quality foods, cakes and coffees. Seminyak Square and Bintang Supermarket are two shopping complexes in Seminyak area.
If you are looking for a cultural destination, Pura Petitenget Temple is reachable from most locations in Seminyak, if you are lucky you might also get to see the spectacular beach side ceremony being held in this Temple.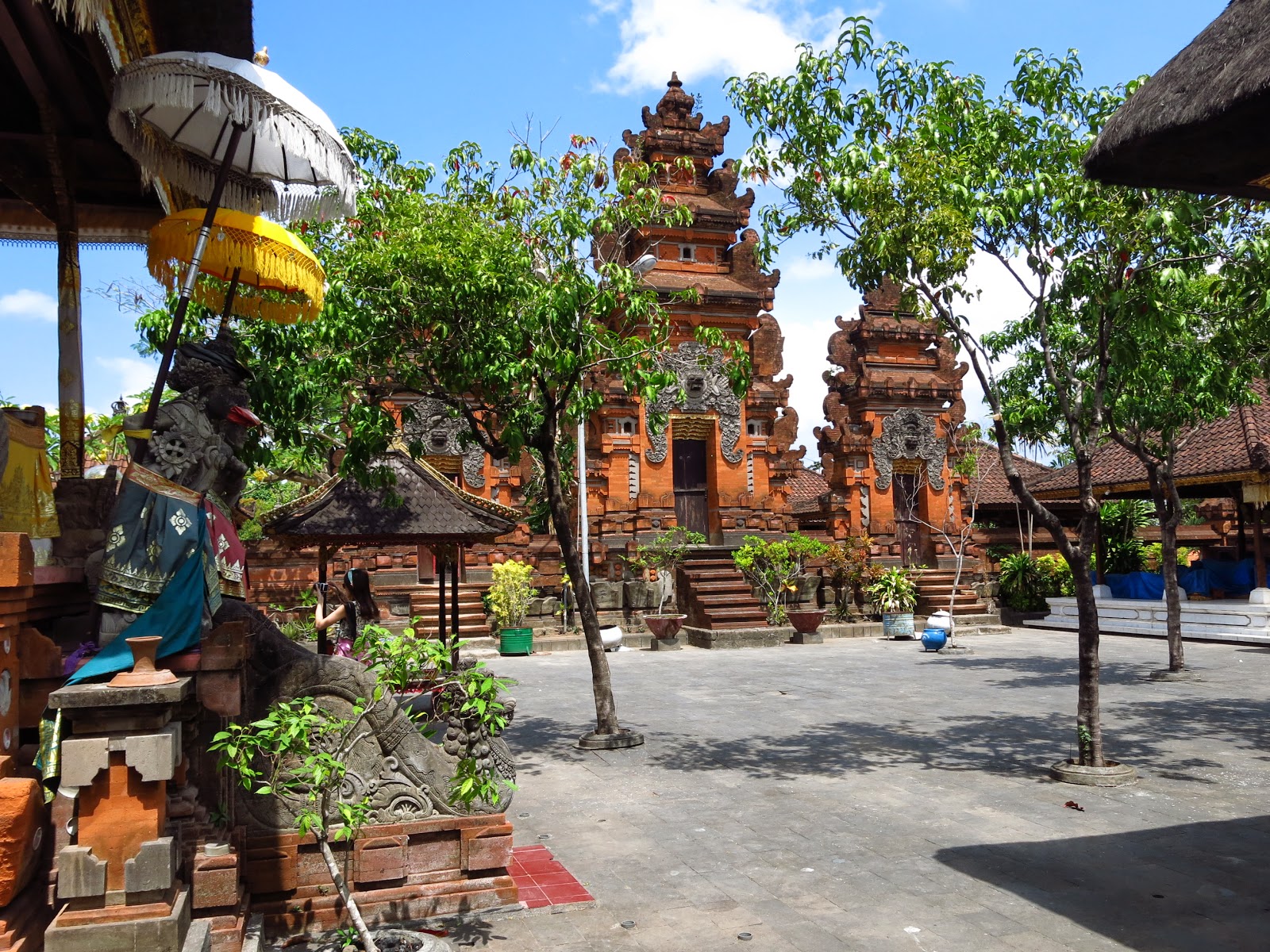 Planning a Holiday to Bali? Send me message by clicking here or you may check on the website http://www.baligetaway.com.au
Send me a message now for you to take advantage amazing hot offer where you may be eligible to save up to 80% on your next holiday to Bali. 🙂
(Note: This promo/great savings are available for married couples and)
Promo Period valid until the 22nd of December, 2017
Bali Getaway: The Leading Provider of Discounted Holidays in Bali 🙂